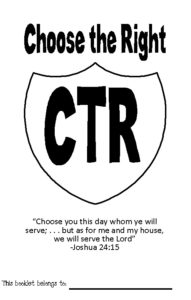 Okay everyone, here is a fun booklet that you could pass it out every month and use it for a sharing time, you could send it home and tell the parents it is something they can work on at FHE, or what ever you want. It is pretty basic, just the themes and scriptures, but there is a space for them to draw a picture or write something (depending on age) about each theme, what it means to them, how they might do this in their life etc. (see printing instructions below)
Please remember to print from the PDF file to get the best printing.
---
How to print this booklet:
You do have to print these double sided.
I put the cover as the last page, so is does not mix you up when you are trying to print it!
So here is what you do:
Open the PDF file, click the print button in the Adobe Reader File, change the pages that you want to print to print just the odd pages, (MAKE SURE IF THE REVERSE ORDER BUTTON IS CHECKED YOU UNCHECK IT) print those pages, this will also print the cover last, you can pull that out since you wont print anything on the back. Then pick up the pile when they are done and just turn them DO NOT FEED THEM BACK IN WITH THE TOP FIRST IF THAT IS HOW YOUR PRINTER WORKS, you want the even pages to print upside down.
After you have the papers that already have been printed on back in the printers feeder, click the printer button again, this time change it to print just the even pages.
Does that make since??
The way it should come out is, page one should have the top have as page 7 and the bottom page as 1, and the back side should be on the top it should be page 2 and on the bottom it should be page 5 and so forth.
When they all come out just grab the whole stack and turn them over, and on the bottom you should see the page 1 and 7, just fold it in have add the cover and you are done!!
Preview