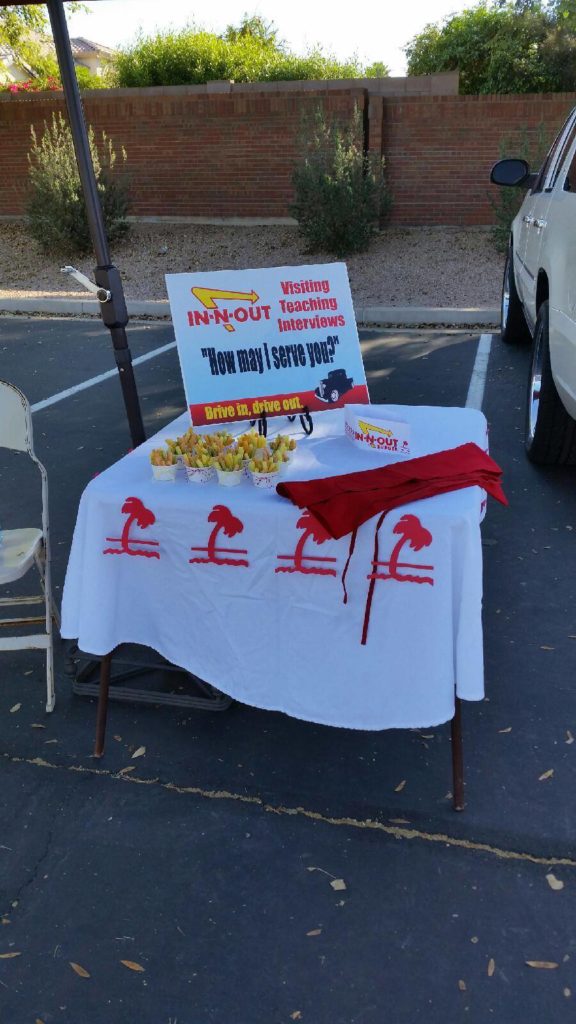 This is a cute idea my RS presidency did for VT interviews. 
I did help them out by putting together the art work for this, so you can download the posters and invites at the link at the right.
They had gone and got the hats that they wear at In and Out and they were in the parking lot waiting to chat with us about  our visiting teaching. No need to get out, then we got "fries" of course the health kind. "Veggie Fries"
Helpful Pages on downloading and printing: Click here