I will be making handouts for the RELIEF SOCIETY lessons, I will put links to General Conference talk handouts... . Also If I do happen to see a great idea for a lesson I will post it here. Or if anyone has something to share please let me know by email me at liz @ theideadoor.com
---
You can visit the Church Come Follow Me Page for RELIEF SOCIETY, by clicking her
e https://www.lds.org/manual/come-follow-me/melchizedek-priesthood?lang=eng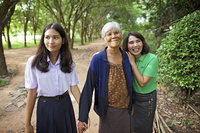 First-Sunday Council Meetings
On the first Sunday of each month, quorum, group, and Relief Society meetings will not include a lesson taught by a teacher. Instead, presidencies or group leaders will lead a council meeting. Each quorum, group, or Relief Society will counsel together about local responsibilities, opportunities, and challenges; learn from each other's insights and experiences; and plan ways to act on impressions received from the Spirit.
Second- and Third-Sunday Meetings
On the second and third Sundays of each month, Melchizedek Priesthood quorums and Relief Societies study the teachings of Church leaders from the most recent general conference. Emphasis should be given to messages from members of the First Presidency and Quorum of the Twelve Apostles; however, based on local needs and inspiration from the Spirit, any message from the most recent conference may be discussed.
Fourth-Sunday Meetings
On the fourth Sunday of each month, quorums, groups, and Relief Societies discuss a topic selected by the First Presidency and Quorum of the Twelve Apostles. These topics will be updated with every general conference. The topic until the next general conference will be the Sabbath day. Leaders or teachers may choose from the doctrines and learning activities suggested below, combine several of them, or create their own according to the needs of members.