How should I behave in sacrament meeting?
This idea was made to teach children, but sometimes our youth need to be reminded too. Here are some other resources to help teach this subject
Dallin H. Oaks, "How should I behave in sacrament meeting?," Friend, May 2010, 11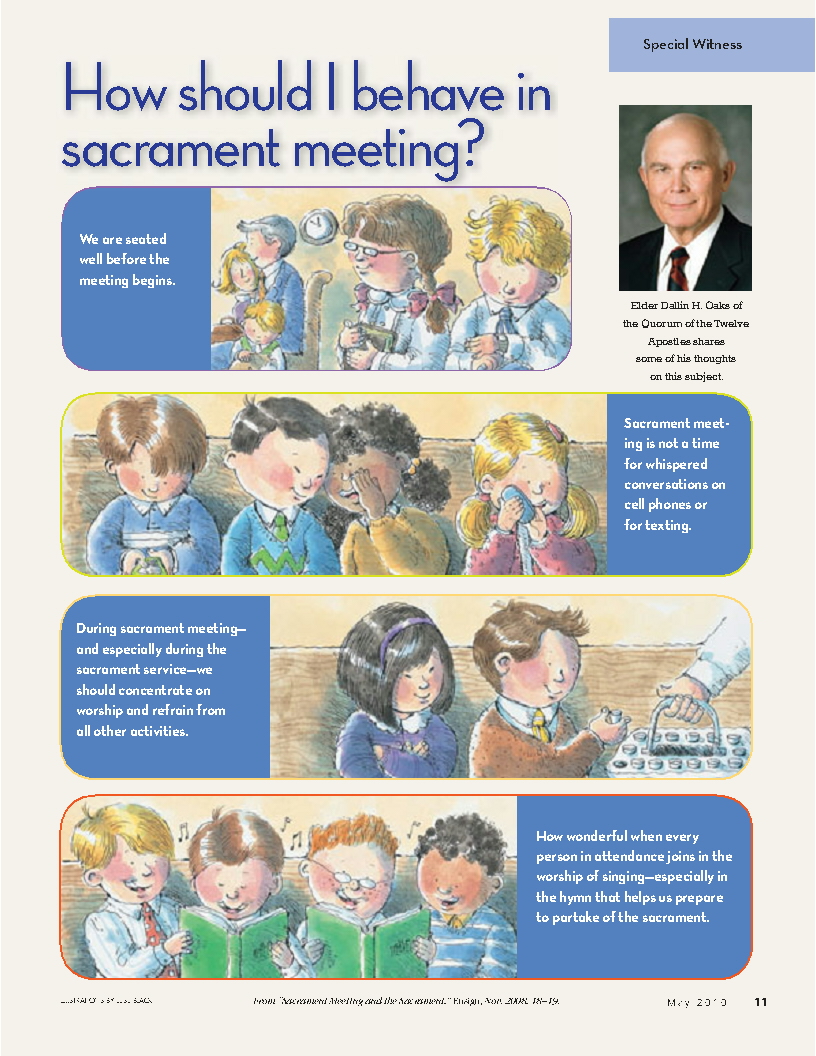 From "Sacrament Meeting and the Sacrament," Ensign, Nov. 2008, 18–19.
Elder Dallin H. Oaks of the Quorum of the Twelve Apostles shares some of his thoughts on this subject.
We are seated well before the meeting begins.

Sacrament meeting is not a time for whispered conversations on cell phones or for texting.

During sacrament meeting—and especially during the sacrament service—we should concentrate on worship and refrain from all other activities.

How wonderful when every person in attendance joins in the worship of singing—especially in the hymn that helps us prepare to partake of the sacrament.
---
Here is a printable that you can use for little kids, for a talk or to use to teach.