I loved this quote, so I made it in 2 sizes, 8x10 and 4x6 as well as PDf files to print from!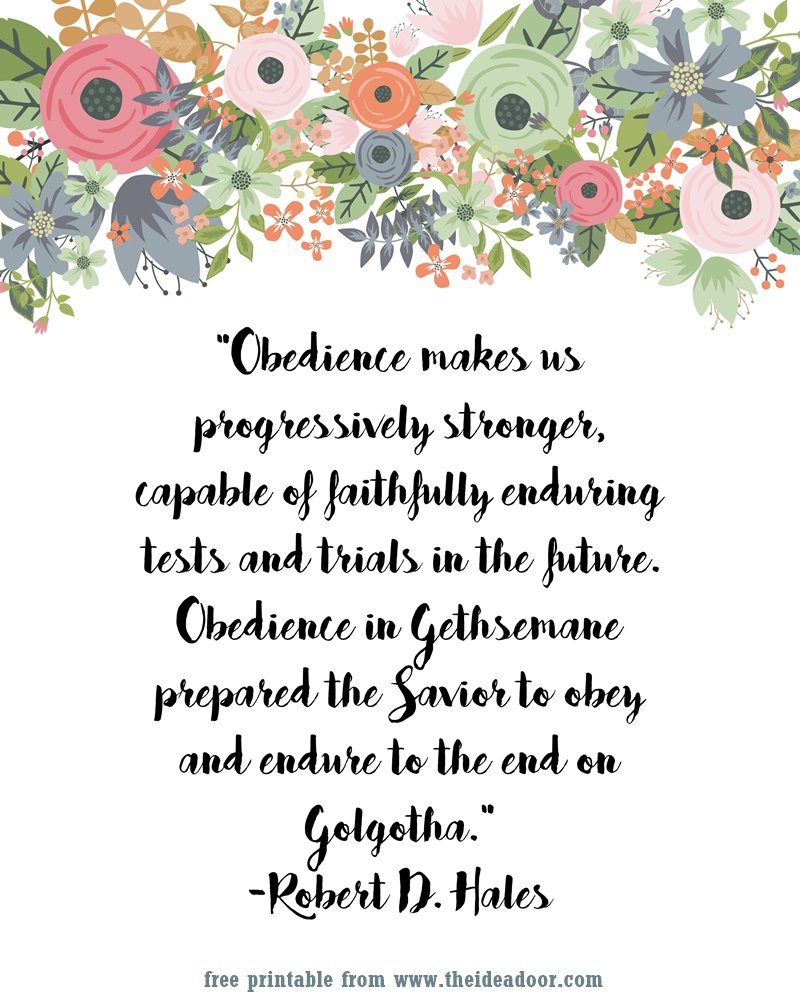 If you need help with downloading or with printing the images click here!
"Obedience makes us progressively stronger, capable of faithfully enduring tests and trials in the future. Obedience in Gethsemane prepared the Savior to obey and endure to 
the end on Golgotha."
—Robert D. Hales, "If Ye Love Me, Keep My Commandments"